Achievements
At Saxon Wood School we like to celebrate the fantastic achievements of our wonderful students!
Celebration Assembly
Each week one or two student are nominated within each class for 'Star of the Week' or a 'WOW Award' by the class staff team and are celebrated each Friday in our whole school assembly. Students are awarded a certificate for their achievement.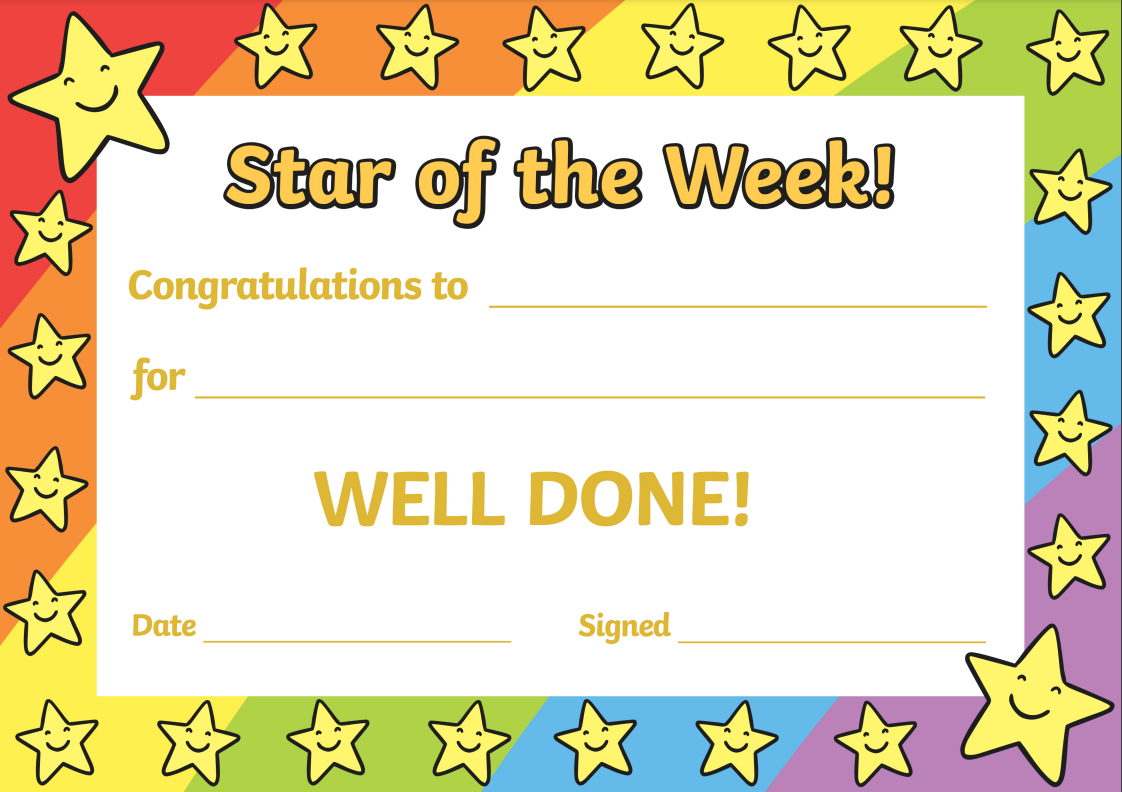 Gold Coins
Achievements are celebrated across the school every single day and where good behaviour, effort or a WOW moment has been observed children will collect a gold coin which will be added to the whole school gold coin collection pot in reception.
When the pot is full up, the school council will meet with the Headteacher to choose a suitable prize for the entire school. So far the children have enjoyed movie days, the ice cream van and a whole school disco.